Latest Update: @ https://www.wikinewforum.com/showthread.php?p=560350

Latest @ https://www.wikinewforum.com/showthread.php?p=560350

Rashmi Prabhakar quits TV show Manasella Neene
Actress Rashmi Prabhakar, who was seen playing the lead role in 'Manasella Neene', has left the show midway.
Rashmi took to her Instagram handle to share the news with fans. The actress, on her Instagram post, revealed that she was opted out of the show already due to personal reasons. She thanked everyone for lending their support to her and mentioned that a new actress will soon be replacing her in the upcoming episodes of the show.
Interestingly, Rashmi concluded her post by saying, "Universe has its own way of getting things done, Everything happens for a reason," (sic)

The news of the actress bidding adieu to the show has indeed left her fans disappointed. They have been expressing their disappointment for not being able to see their favorite actress on-screen.

On the career front, a classical dancer by profession, Rashmi shot to fame with the popular Kannada daily soap 'Lakshmi Baramma'. She replaced Kavitha Gowda and bagged the role of a homely girl. Rashmi essayed the lead character 'Lacchi', who was fondly known as 'Chinnu' by the family members.

Having won the hearts of millions with her on-screen character 'Chinnu', Rashmi made TV her comeback with the show 'Manasella Neene'. Besides, Kannada television, Rashmi has also carved a niche for herself in the Telugu telly world. She is seen playing a titular character in the show 'Pournami'.


Manasella Neene actor Sujith Gowda tests negative for Covid-19

TV show Manasella Neene completes 100 episodes

About the show: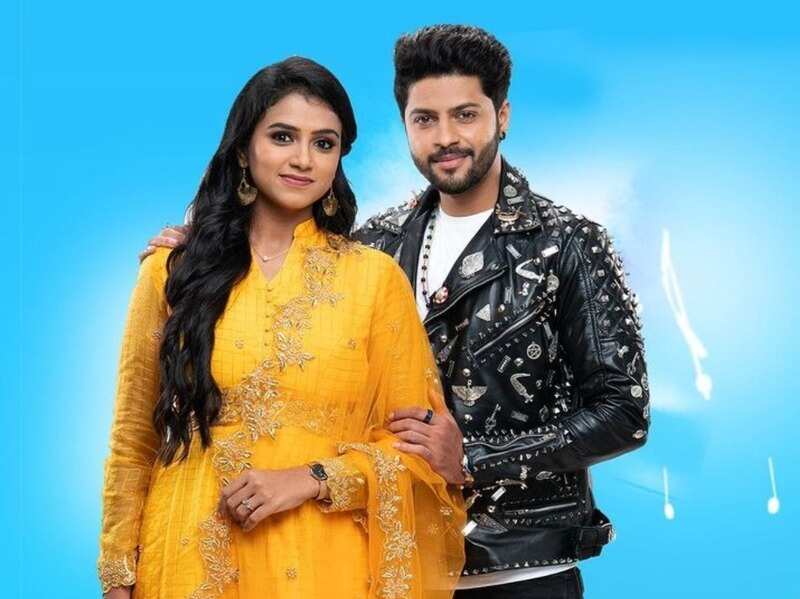 Kannada television show Manasella Neene has successfully completed 100 episodes.

The show has been entertaining the viewers with its interesting storyline ever since its launch.


Manasella Neene initially showcased the love-hatred relationship between the lead protagonists in the show.

The story is all about Raga is a doting mother to a little boy, Preetu.


On the other hand, the show also narrates the life of Arun, who is an insensitive rock star. Raga and Arun's lives take a turn when they unexpectedly cross each other's path. This also forms the crux of the show.

Watch at HotStar

Star CAST:
Manasella Neene marks the comeback of actress Rashmi Prabhar into Kannada television soon after Lakshmi Baramma concluded its journey on the small screen. The actress played the lead role in Lakshmi Baramma. However, in Manasella Neene, Rashmi plays a strong character of 'Raaga' in the show. She is paired opposite actor Sujith Gowda.

Sujith portrays the role of a rockstar named Arun in the show. His character became popular within a short span of time.

The show also has little sensation 'Alap' in a prominent role.

Besides, Manasella Neene welcomed actress Prathama Prasad into the show. The actress is playing the role of a vamp in Manasella Neene.

Source https://www.wikinewforum.com/showthread.php?p=560350