800 Episodes: Popular romantic drama Idhayathai Thirudathey (IT) that premiered on February 14, 2020, has successfully completed 800 episodes. Navin Kumar, the lead actor of the show, has taken the opportunity to convey his gratitude to the cast and crew and fans. Navin, Hima Bindhu, Aazhiya and others cut a customised cake and celebrated the special occasion. Kushmavathi, director and other crew members also took part in the celebration.

Senthil Ganesh and Rajalakshmi set for a Navratri special cameo:
Popular show Idhayathai Thirudathey is also celebrating Navratri and the makers of the show have have left no stone unturned to up the entertainment quotient of the show. Folk singers Senthil Ganesh and Rajalakshmi are making a special cameo in the show. The episodes featuring Senthil Ganesh and Rajalakshmi will go on air from today (October 11). They will feature as guests (themselves) who visit the Shiva aka King's (Navin Kumar) house for Navratri. According to the story, Navin Kumar organises a Navratri special exhibition at his house and invites special guests Senthil Ganesh and Rajalakshmi to surprise his estranged wife Sahana (Hima Bindhu). Shiva, Sahana and their daughter Aishwarya (Aazhiya) and others have a blast during festival. Actor Rithiesh shared a few pictures with the celebrity couple and co-stars from the special shoot. This cameo appearance in Idhayathai Thirudathey marks Senthil Ganesh and Rajalakshmi's acting debut, too. Earlier, they participated in the show Super Singer season 6. Senthil emerged as the winner of the season. On the work front, the couple are busy with their singing career and music shows. Earlier, Senthil has acted in movies like Thirudu Pogatha Manasu and Karimugan.
Latest Update: @ https://www.wikinewforum.com/showthread.php?t=415246
Popular romantic-drama Idhayathai Thirudathey, which premiered on February 14, 2020, has crossed the 500 episodes recently. The lead artists of the show like Navin Kumar and Karthiga took to their respective social media handles and thanked fans. The actors, makers, and everyone associated with the show are all excited about crossing the milsetone. Due to lockdown, team Idhayathai Thirudathey didn't have a grand celebration.
Latest Update: @ https://www.wikinewforum.com/showthread.php?t=415246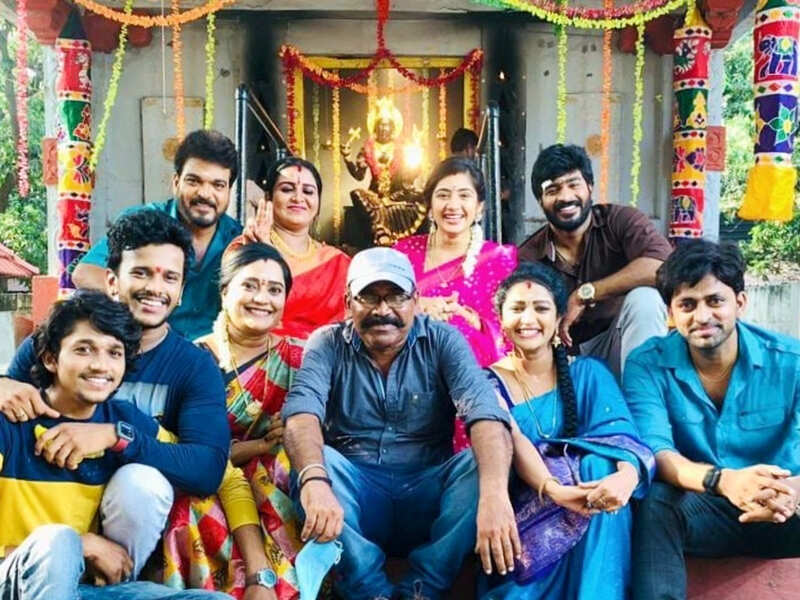 Idhayathai Thirudathey completes 500 episodes (Photo - Instagram)
Latest Update: @ https://www.wikinewforum.com/showthread.php?t=415246