Latest Update:

Latest @ https://www.wikinewforum.com/showthread.php?t=415066

After a lull, actors and crew members of Sarasu have begun shooting at a studio in Hyderabad, the channel is to air the show with fresh episodes.

Soap opera Sarasu crosses 150 episodes -

Kannada serial Sarasu, which has Supritha Sathyanarayan and Skanda Ashok in lead roles, has crossed 150 episodes. ಸುಪ್ರಿತಾ ಸತ್ಯನಾರಾಯಣ್ ಮತ್ತು ಸ್ಕಂದ ಅಶೋಕ್ ಮುಖ್ಯ ಪಾತ್ರಗಳಲ್ಲಿ ಕಾಣಿಸಿಕೊಂಡಿರುವ ಕನ್ನಡ ಧಾರಾವಾಹಿ ಸರಸು 150 ಸಂಚಿಕೆಗಳನ್ನು ದಾಟಿದೆ.

Kannada daily soap 'Sarasu', which premiered on November 11, has completed 100 episodes successfully. The show is being aired on a Kannada General entertainment channel at the prime time slot.
About the Kannada TV show Sarasu & Story:
The serial, that revolves around a village girl Sarasu who aspires to excel in studies by joining a college in the city, has got a good response from viewers, especially in rural areas.

Though Sarasu is a remake of a Bengali show Mohor suitable changes have been made as per nativity which has gone down well among audiences.


In the serial, Skanda plays the role of an educationist who wants to bring changes in the education system. As the mother deserts the family when he was young, Skanda was raised by his father.

Sarasu Serial is release on 11 November, 2020 on Star Suvarna.

You can watch Sarasu Serial From Monday to Friday at 9:00 PM. You can also watch the show on the digital platform Disney+ Hotstar.
Controversies:
Sarasu went on air after the first lockdown. And then Sarasu has now joined the growing list of Kannada serials that have shifted their shooting locations to Hyderabad, to have fresh episodes in the bank. The shoot of Ginirama, Naagini, Mangala Gowri Maduve and Gattimela is currently going on in Hyderabad.

One of the lead actors Supritha who tested positive for Coronavirus has completely recovered. As there are no shoots due to the lockdown, she is staying at her ancestral village in Chamarajanagar.

Skanda, who was also unwell, is recuperating at his home. He will also be seen in the upcoming film Kasthuri Nivasa which was shot predominantly in Chikkamagaluru.


The makers have completed the shoot of the movie which has Shanvi Srivastava in the lead role. The project is helmed by Dinesh Baboo.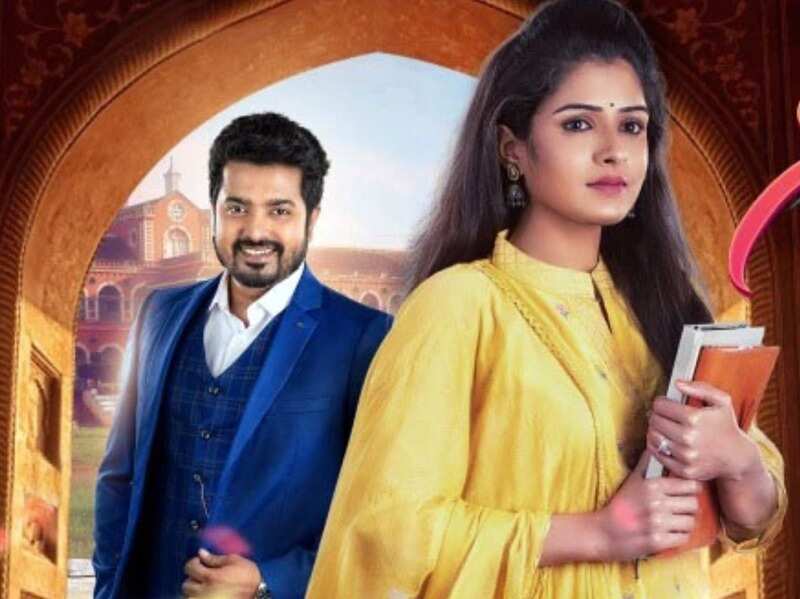 Remake:
Although Sarasu is a remake of a Bengali show 'Mohor', suitable changes have been made to the narrative to suit the nativity of our viewers here.

Supritha is essaying the role of a college student, Sarasu, who dreams of achieving something big in life by pursuing her higher education. But she faces hurdes from her father who wants his daughter to get married. The serial also has Skanda Ashok in the lead role.

Star Cast:
Supritha Satyanarayan,

started her acting career with the show 'Seetha Vallaba', Skanda is not new to the Kannada audience.

Skanda Ashok,

was last seen playing the titular character in the show 'Radha Ramana'.

Both are playing lead roles and this is the first time the duo is seen sharing the screen space together.

Sarasu also marked the TV comeback of ace actor Abhijith, he plays the role of the father of the male protagonist.

Latest @ https://www.wikinewforum.com/showthread.php?t=415066