Marathi TV Show - Ajunahi Barsaat Aahe Latest Updates, New Star Cast, New Future Story
Latest Update:

Mukta Barve and Umesh Kamat set for their TV comeback with soon-to-be-launched 'Ajunahi Barsaat Aahe' - ओपन बर्वे आणि उमेश कामथ लवकरच-टू-बी-लॉन्च केलेल्या 'अजुनही बरसात अहे' सह त्यांच्या टीव कमबॅकसाठी सेट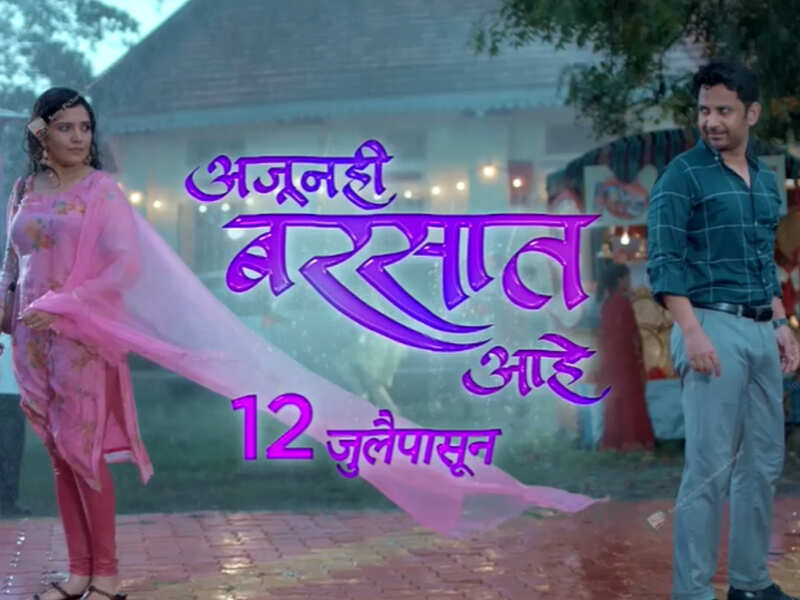 The makers of the show recently released a teaser of the upcoming show and captioned it as, "प्रेमाला कुठे असते Expiry date! नवी मालिका, 'अजूनही बरसात आहे'!
12 जुलैपासून आपल्या सोनी मराठीवर
@muktabarve @umesh.kamat
#अजूनहीबरसातआहे । #AjunahiBarsatAhe
#सोनीमराठी | #SonyMarathi
#विणूयाअतूटनाती | #VinuyaAtutNati"

About the show, Story:
The makers the audience by announcing one of the top Marathi film actors Mukta Barve and Umesh Kamat's TV comeback.

As per the teaser, it seems like Ajunahi Barsaat Aahe is a love tale of Adi and Mira. The fans of Mukta Barve and Umesh Kamat are happy to know about the new show.
Star Cast: