Dance Deewane 3 winner Piyush Gurbhele talks about his journey on the show and his future plans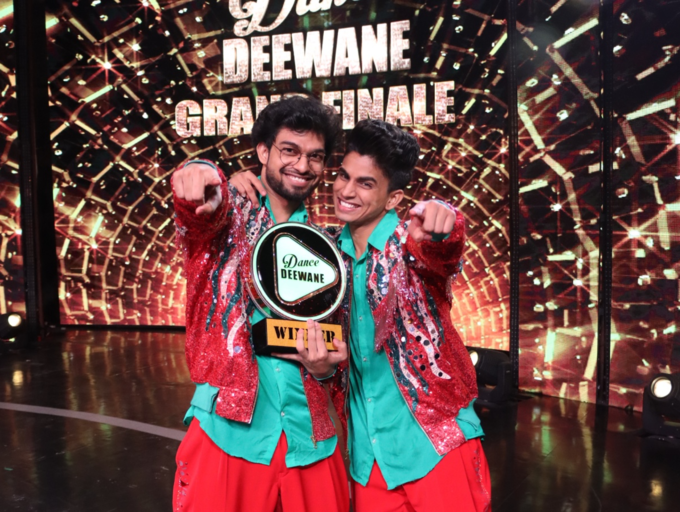 Hard work always pays off and who better than Piyush Gurbhele to tell you that. Piyush and his choreographer Rupesh Soni won the Dance Deewane 3 trophy after weeks of intense competition. We spoke to the duo about their win, future plans and more. Excerpts…
How does it feel to hold that trophy?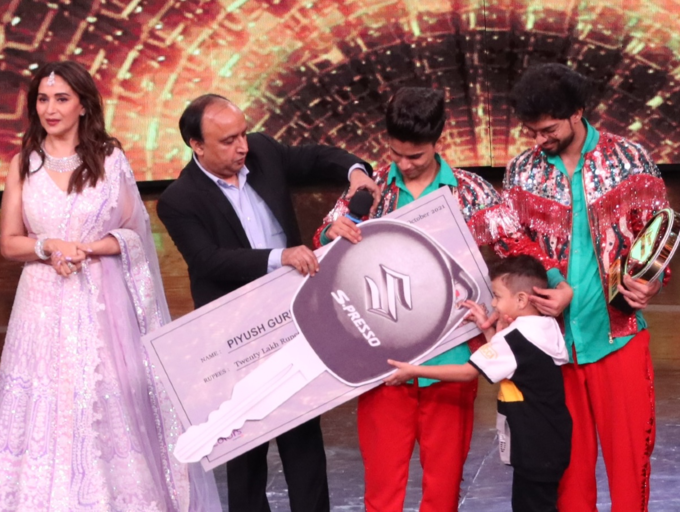 Piyush: Just before the winner was announced, I was very quiet and nervous while the others were relaxed. They were even joking about how tense I was, but all that I could think about at that point was to win the show. When they announced my name as the winner, I couldn't believe it; I was too stunned to react initially. But I cried and screamed in happiness. It was such a great feeling to hold that trophy.
Rupesh: I felt that all our hard work paid off. When I agreed to do the show, I didn't think about winning. All I thought about was performing to the best of my ability because thinking about winning takes away the focus from performing.
At what point did you feel that you could win the show?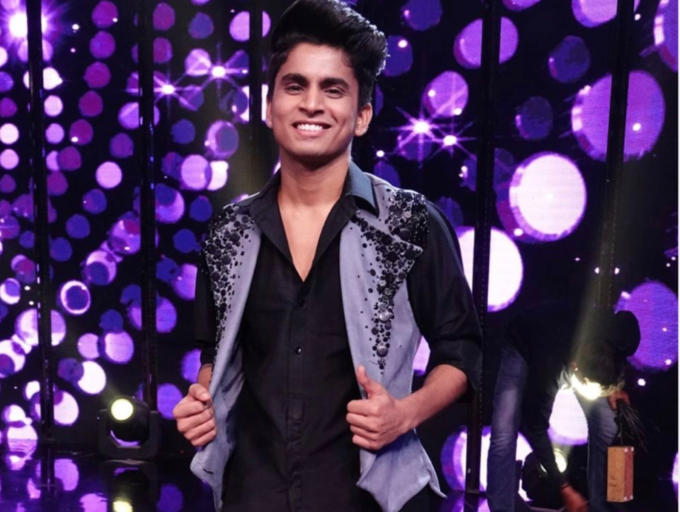 Rupesh: Everyone enters the show to win. But when I was performing with Piyush, we made sure to give something different to our audiences. We didn't have much space to experiment each time, but towards the end, whenever we got a lot more liberty, we tried something new. People accepted that and enjoyed it, too. That's when we felt that we could win the show.
What set you apart from your co-contestants?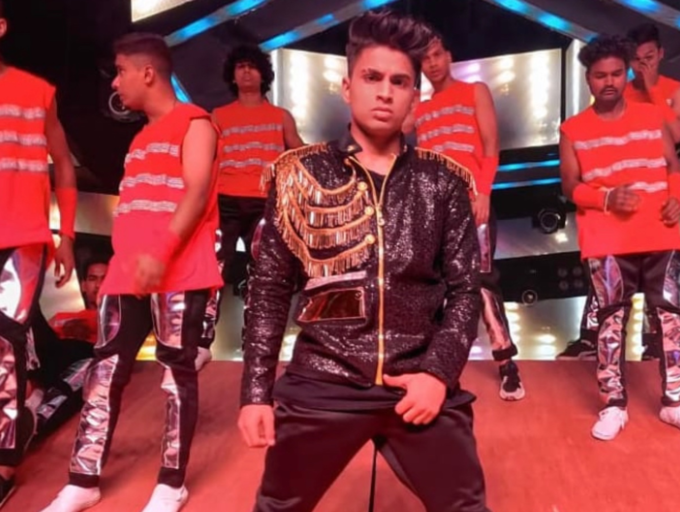 Piyush: The show started in February this year and I was performing solo in all the acts at that time. I showed my versatility in almost all the acts I did. After that, teams were created along with a choreographer and even then we tried showing different styles and moods of dance. I think that is what set us apart and helped us win the audience's heart. I always kept variations in my graph, so that no one can say that I did only one style all the time. I didn't want my performances to look the same.
What did judge Dharmesh Yelande tell you after your win?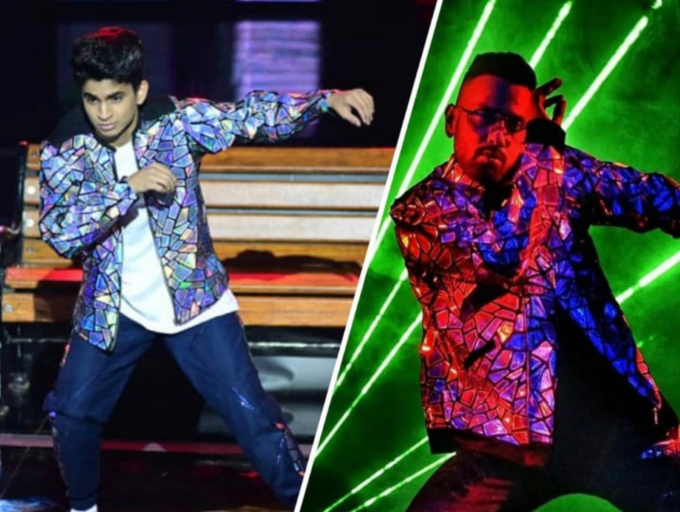 Piyush: He always used to take my autograph after I would give a good performance. When we were announced as winners, I hugged Dharmesh sir and he said that I have done well throughout. And whenever he was around, he would always motivate me; I felt so positive around him. After every act, he used to tell me things that would help me do better in my next performance. I will miss him and the way he used to appreciate our performances.
Piyush, there was a time when you didn't get support from your mother for your dancing...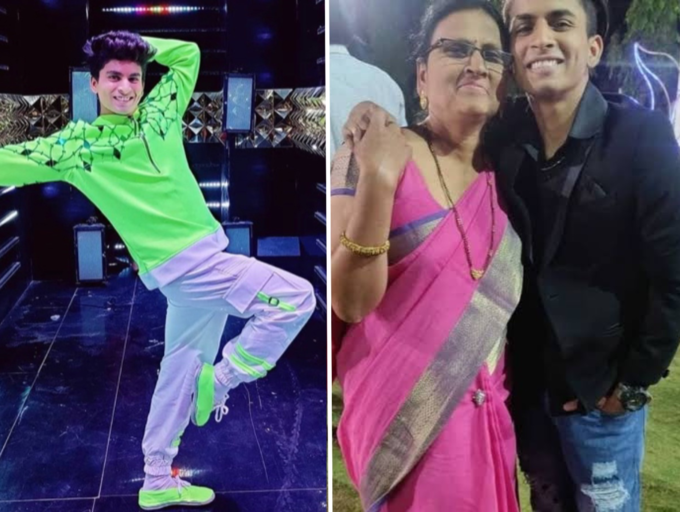 My father and brother always supported me when I showed an interest in dance. My mother was happy about my passion for dance, but she felt that I should study hard and get a good job. My mom was not totally against it, but she didn't like it when I would go for my dance classes and spend all my time dancing. I couldn't even pay for my dance classes, so my sir used to train me for free. He has been teaching me since the past 12 years and has even helped me many times by giving me money for shoes and travel. He has been my biggest support.
Did you try your luck at other dance reality shows?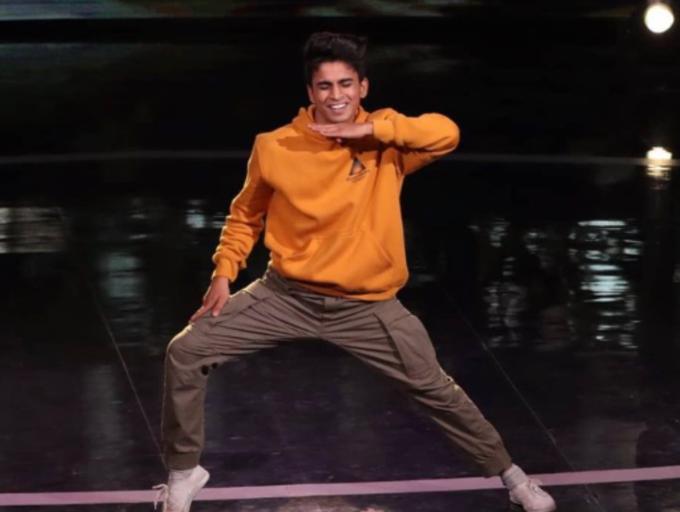 Piyush: Yes, I have tried my luck in many dance reality shows. I have been dancing since I was a kid, but started my professional training when I was in the 7th grade. There has been a lot of struggle while giving auditions for dance reality shows. I have slept on Mumbai's streets while waiting in the queue for auditions. It has not been easy, but I was getting a lot of experience from all those auditions. There were times when I would feel low because nothing was happening. I felt that maybe I should just leave dancing and focus on my studies. But dancing is in my blood, so when I would wake up the next morning, that thought would go away and I used would again start focussing on my dancing skills.
readmore
What are your future plans?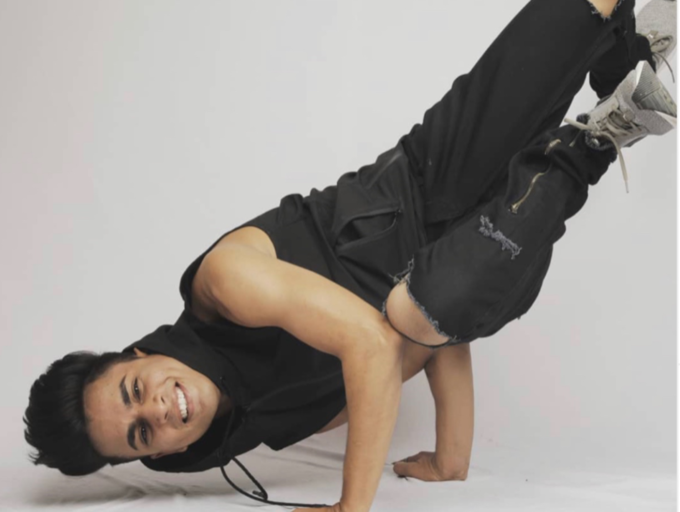 Piyush: We have been living in a rented house for a while now and I want to buy my own house in Nagpur. That is a long cherished dream. Initially, coming from Nagpur to Mumbai for auditions was difficult and I would often wonder how I would compete with all the talented people in Mumbai. But then I realised that I have talent, so I shouldn't feel scared. I kept trying my luck here and now that I have made my place, I feel so happy. I will keep coming to Mumbai for work and whatever opportunities come my way, but for now, I want to go home, fulfil my dream and eat homemade food.
Latest Update:








The contestants of Khatron Ke Khiladi 11 - Shweta Tiwari, Rahul Vaidya, Vishal Aditya Singh and Arjun Bijlani were spotted on the sets of the dance reality show, Dance Deewane 3.
Madhuri Dixit returned to shoot for August 15 episode with India's star weightlifter Mirabhai Chanu who won a silver medal at the Tokyo Olympics.

Also Cricketer Kapil Dev, Mohinder Amarnath, Bhavani Devi and Wrestler Priya Malik for the special 'Salaam India' episode. The performance leaves Mirabai teary-eyed as they showcase through their dance act all the hardships and struggles, she has endured before she came out victorious by winning a Silver Medal for the country. The little contestant Gunjan's performance left everyone impressed. Mirabai also devoured her favorite 'pizza' with all the contestants.

Bollywood's Hero No. 1 aka the dancing star Govinda, choreographer Ganesh Acharya and actress Nora Fatehi are all set to grace the stage of Dance Deewane 3 for the Guru Purnima Special episode.
Veteran actress Rekha is popular amongst her fans for her beauty, grace and phenomenal acting. Tonight, she is about to set the stage of Dance Deewane 3 on fire with her glorious performances.

Special guests

Jaaved Jaaferi

and

Naved Jafri

. The dynamite dancer brothers will leave everyone in awe of their dance skils and enchanting aura, loved watching one of the first dance shows, Boogie Woogie, judged by Jaaved and Naved.

Sidharth Shukla grace the stage as a special guest. The actor will be promoting his recent digital shows on the dance reality show. The audience will get to see the dynamite jodi of Sidharth Shukla and Madhuri Dixit perform on a romantic song.
Dancer and choreographer Dharmesh and Paul Marshal will be there to charm the stage of Dance Deewane 3 with their friendship this weekend. Dharmesh talks about his friends being his strength and seeing Paul in one of the judge's chair.

Dance Deewane 3 will see some interesting sequences on the show this weekend. The 'dhak dhak' girl aka judge Madhuri Dixit will be seen dancing to the song 'kajra re' with the other judges - Tushar Kalia and Dharmesh. Raghav Juyal is back as the show's host. He went missing from the show as he tested positive for COVID-19. Now, after healing completely, Raghav has returned as the show's host. Bharti Singh and Haarsh Limbachiyaa filled in for Raghav for the past few episodes. Another surprise that is waiting for the audience is actor Sidharth Shukla's presence.

Nora Fatehi Looks Drop-Dead Gorgeous in a Sparkly Blue Gown as She Replaces Madhuri Dixit on Dance Deewane 3 - Nora Fatehi rocks a fabulous figure in her blue gown Dancer Nora Fatehi replaced Madhuri Dixit in this weekend's episode of Dance Deewane 3. The actor appeared on the show alongside co-judges Dharmesh Yelande and Tushar Kalia.


Nora Fatehi will fall in love with the uniqueness of the show and the talented contestants as she joins the phenomenal panel of judges as a special guest alongside Madhuri Dixit and Tushar Kalia, and guest Punit Pathak

Dance Deewane 3: Little Govinda aka first-generation contestant Aman receives sponsorship for his education from a fan

Dance Deewane season 3 has left viewers impressed with the talent on the show. The dance reality show was recently graced by yesteryear superstars Dharmendra and Shatrughan Sinha as special guests. The channel which airs the show has shared the promo of the upcoming episode where Dhamendra can be seen confessing that he had a huge crush on Waheeda Rehman after watching 'Chaudhvin Ka Chand'.


'Dance Deewane 3' show is bravely pulling along after 18 crew members tested positive last week- a story broken by ETimes TV on March 30. Well, of course Madhuri Dixit who is one of the judges on the show was also tested but she along with most others including the host Raghav Juyal tested negative- the two exceptions being her co-judge Dharmesh Yelande and the show's producer Arvind Rao.

"The number 18 is very high. Immense fear must have gripped everyone associated with the show 'Dance Deewane 3', including Madhuri Dixit, Tushar Kalia and Dharmesh Yelande who judge the show. Ditto for Raghav Juyal, who hosts it."

indiaforums

COLORS brings back Dance Deewane Season 3, commences virtual Auditions.

Dance away your lockdown blues seems to be a catchphrase these days. But to turn this into a reality and to pump up your spirits, COLORS is gearing up for the 3rd season of their popular reality show, Dance Deewane and the auditions have begun virtually! While maintaining social distancing and staying safe at their homes, participants can audition by uploading their video entries on VOOT to keep the Deewangi going. -

With Madhuri Dixit, Shashank Khaitan, Tushar Kalia coming back together as judges, the dancing queen, Madhuri Dixit recently kickstarted the audition phase by shooting season's first promo from home. Arjun Bijlani will also return as the host for the new season. With over 1000 entries in 2 days, auditions for dance ki deewangi have commenced and virtual interactions with contenders have begun. The show has always encouraged dance enthusiasts across generations to showcase their talent and become the nation's biggest Dance Deewana.

Nina Elavia Jaipuria, Head, Hindi Mass Entertainment and Kids TV network, Viacom18 says, "During the lockdown period, COLORS has creatively adapted to the audience's entertainment needs and strived to provide engaging content. After two successful seasons, we are delighted to return with our biggest dance franchise, Dance Deewane and the judges' trio- Madhuri Dixit, Shashank Khaitan and Tushar Kalia. With social distancing being the need of the hour, we have introduced the virtual screening process for the first time that will enable the participants to stay safe and audition from their homes."

Manisha Sharma, Chief Content Officer, Hindi Mass Entertainment, Viacom18 says, "At COLORS, we are constantly working towards keeping our viewers connected, and hence the creative team is auditioning people across India virtually. It's just beautiful to see how people have responded and expressed their passion for dance from their homes. Our judge, Madhuri Dixit has shot from home and we will continue planning ahead with everyone. Even in these trying times, let's dance with joy in our hearts! We are happy to announce the comeback of Dance Deewane."

Commenting on this, India's dhak dhak girl and judge of Dance Deewane, Madhuri Dixit says, "I'm truly honored that we have been able to bring back another season of Dance Deewane. It's true that dance has always been my stress buster, it helps elevate one's mood and I'm sure it is also keeping millions across the country motivated during these tough times. But don't let this lockdown deter you, keep your spirits high and let dance be the form of expression. If you have the passion for dance and the determination to succeed, pick a corner of your house and send us a video of your dancing talent as I'm excited and eager to witness India's deewangi for dance, once again."

So, if you think, you have the power to mesmerize the nation with your dancing passion, go on Voot and upload your video now.