Latest Update:
The host gifts winner Roopesh Shetty his glasses while runner up Rakesh Adiga gets Sudeep's jacketKiccha Sudeep bids adieu until the next season of the reality show, Winner Roopesh Shetty lifts the winner trophy and Takes home cash prize rupees 50 lakhs

Rakesh Adiga emerges as the first Runner up

Deepika Das emerges as the second Runner-up, The actress takes home cash prize of rupees 5 lakhs

Rupesh Rajanna gets evicted

Bigg Boss Kannada 9 confirmed contestant Rakesh Adiga Interesting facts about the actor-rapper
About Rakesh Adiga:
Most of the ex-Bigg Boss Kannada contestants rooted for Rakesh to enter the television season of Bigg Boss Kannada and averred that he is one of the strongest contestants of the OTT season. The evicted contestants even mentioned that Rakesh was pretty good with his game inside the Bigg Boss house.
The budding romance between Rakesh Adiga and Sonu Srinivas Gowda
The budding friendship between Rakesh Adiga and Sonu Srinivas Gowda appears to have taken a romantic turn. Lately, Sonu and Rakesh have been seen coming closer to each other. Everyone expected them to eventually emerge as a couple of the season, but Rakesh kissing Jayshree still sent shock waves across the house and the fans. `

When Sonu called Spoorthy a 'Dove Rani' It all started when Sonu Gowda called Spoorthy Gowda a 'Dove Rani' (Drama queen). The latter kept addressing Spoorthi as Dove Rani, which eventually irked her resulting in a verbal spat. Sonu accused Spoorthy of laughing behind her back while conversing with Rakesh Adiga. Although Spoorthy said they were casually talking about something else, Sonu was not convinced and continued to warn her co-contestant. She asked Spoorthy not to humiliate he

r in front of other contestants. The duo continued to argue and accuse each other. The rest of the housemates had to intervene and stop them. Rakesh, too, tried to tell Sonu that he and Spoorthy weren't talking about her. However, Sonu Gowda didn't look convinced and complained that he always supports her (Spoorthy).

Fame game
Rakesh got his first break in his debut film Jhossh, which was released in 2009. The film went on to become one of the top grosser of that year and earned him good recognition. He also won the best debut actor for that year. This was followed by a brief break. In 2010, he starred in the romantic film Mandahaasa, which underwent much delay in release. He was next noted in Alemari (2011), where he played a villain role. He was also seen in Manasology in the same year. Subsequently, he starred as a lead actor in Parie (2012), which had some big names associated with it. However, the film was a failure at the box office.

First rapper
Rakesh is considered one of the first artists to introduce rap songs to the Kanada entertainment industry. He started a Kannada hip-hop band with a few of his friends, which was produced by Suraj Sarja, called "Urban Lads".
Fondly known for his calm and composed nature, Rakesh Adiga is the only contestant of Bigg Boss Kannada season 9 who has hardly engaged in any verbal spat with his co-contestants. He has also managed to maintain a friendly relationship with his housemates. On the other hand, Rakesh's performance during the tasks is also worth a mention as the former never has always put his cent percent to win it. Here's a look at his journey inside the Bigg Boss house. Take a look...

A journey from OTT to season 9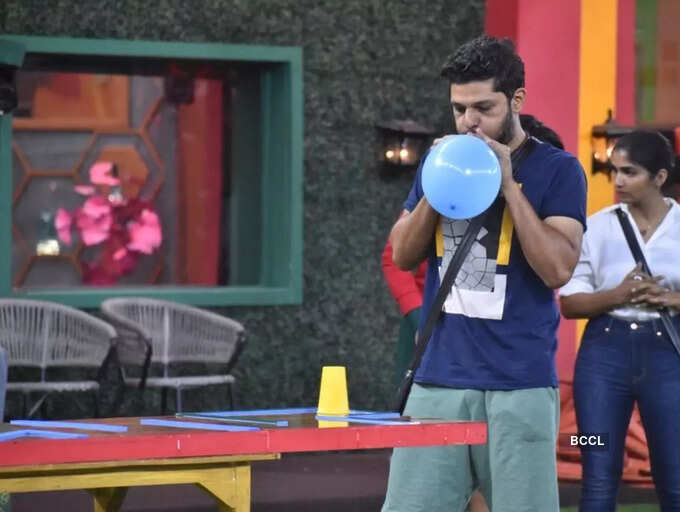 Rakesh Adiga, a senior contestant made his way to Bigg Boss Kannada season 9, by emerging as one of the best performers of Bigg Boss OTT. Rakesh's journey in season 9 of the reality show has been an exceptional one.

​A musical journey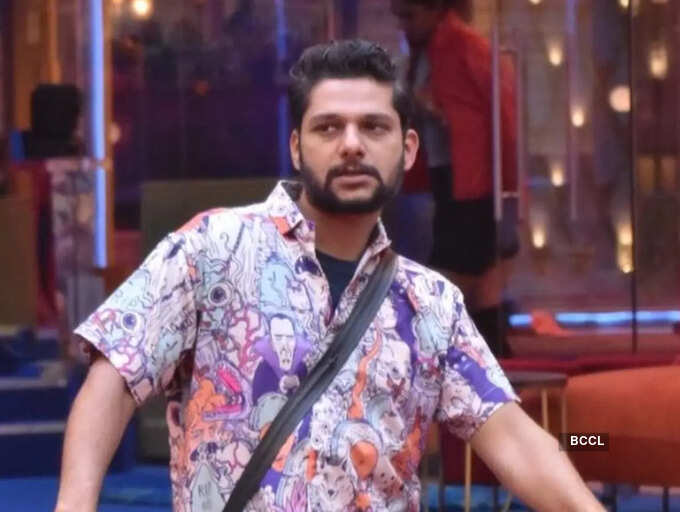 A rapper by profession, Rakesh's journey inside the Bigg Boss house has been a musical one. He has composed quite a few songs related to the incidents that happen inside the glasshouse.

​Mr. cool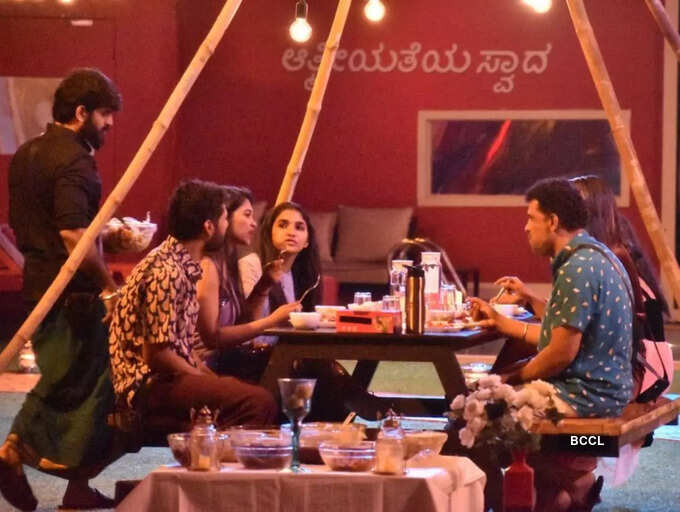 The finalist is known for his calm and composed nature. Rakesh has hardly engaged in verbal spats with his co-contestants. He has also managed to maintain a friendly relationship with his housemates. However, Rakesh Adiga shares a special bond with Kavyashree Gowda, Anupama Gowda, and Amulya Gowda amongst everyone inside the Bigg Boss house.

​Captain Rakesh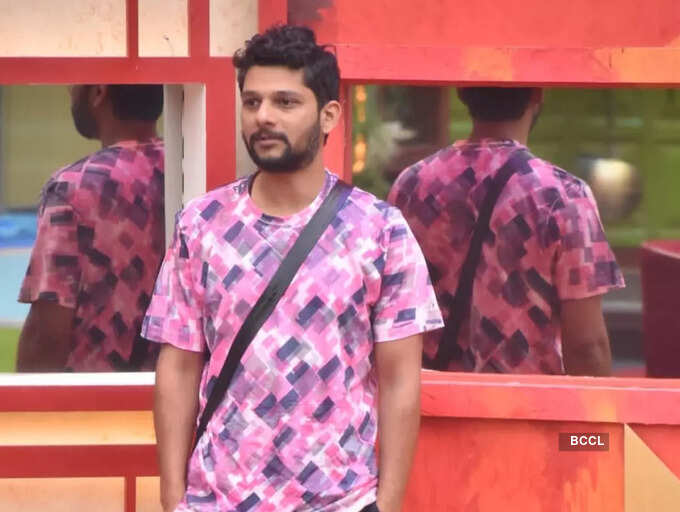 Rakesh became the captain of the Bigg Boss house during the tenth week. The contestant aced the captaincy reign with ease and managed to strike a balance between assigning tasks and household chores.

​Reuniting with mamma bear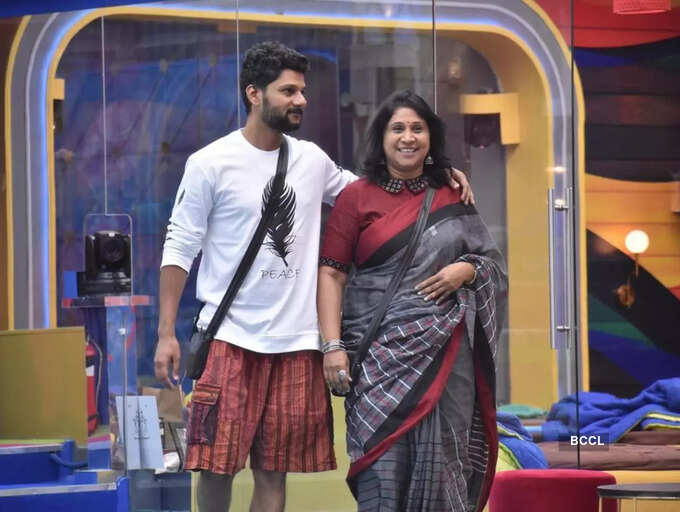 It was during Rakesh's captaincy term that the reality show had the much-awaited 'family week'. Rakesh united with his mommy dearest inside the Bigg Boss house. Rakesh's mother got emotional upon seeing her son nearly after 100 days including his OTT journey. She suffered an emotional breakdown as well. Rakesh consoled his mother with a tight hug and asked her to be strong.

​Earning the title of 'worst performer'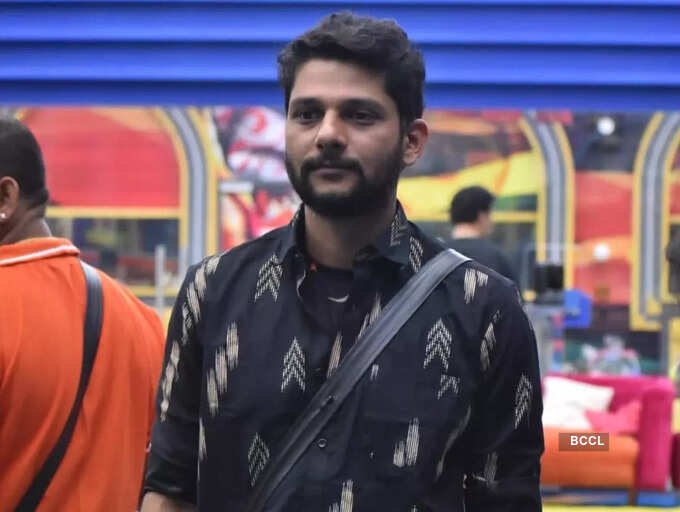 Considering Rakesh's performance during the latest weeklong tasks, the contestants spoke about the former's decision in giving up a task. They even mentioned that Rakesh lacked a competitive spirit as well. Most of the contestants voted for Rakesh Adiga by reasoning about his attitude of giving up the task. Rakesh accepted the 'worst performer' tag. He further entered the Bigg Boss jail as part of the punishment.



Future Story here