Latest Update:
Today Episode:


300 episodes of Ghum Hai Kisikey Pyaar Meiin
Neil Bhatt, Ayesha Singh, and Aishwarya Sharma starrer Ghum Hai Kisikey Pyaar Meiin has won hearts. The show is getting amazing TRPs every week. The show has been in the second place on the TRP list since the first episode. Today, the show has completed 300 episodes and the team of Ghum Hai Kisikey Pyaar Meiin is celebrating. Neil Bhatt has shared pictures with Ayesha Singh, Aishwarya Sharma and others from their celebrations.
Bhavani agreeing to participate in Hairni's birthday celebration along with the whole Chavan family has bought a ray of hope for Sai and Virat. Earlier Couple getting ready to make Hairni's birthday the best one and begin planning special surprises for her. They also call Pulkit and inform him that the family would celebrate Hairni's birthday together.

The show recently completed a successful run of 200 episodes on 24th May, 2021
Sai's efforts to make Bhavani accept Devyani after her marriage with Pulkit have finally shown results but there's more to the story. The latest episode of Ghum Hai Kisikey Pyaar Mein witnessed Bhavani expressing her love for Devyani as she says that she wants to hug her. Devyani runs and hugs her.

Aishwarya Sharma turns 'Tulsi' from Kyunki Saas Bhi Kabhi Bahu Thi - Ghum Hai Kisikey Pyaar Mein's Aishwarya Sharma keeps sharing interesting pictures and videos from the sets. She keep her fans updated with latest development from the show and even shares mushy pictures with beau Neil Bhatt. The actress recently shared a video where she can be seen stepping into the shoes of television's favourite bahu 'Tusli' (Smriti Irani) and is seen introducing everyone to the cast just how the latter did years ago in the title song.



Cast and crew head to Goa to shoot amidst the 15 days curfew; pose for a group selfie.

Ghum Hai Kisikey Pyaar Mein is getting interesting as the true story of Devyani and Pulkit gets revealed and drama unfolds with each passing episode of the show. Moreover, the current track is getting the audience curious about what will be the next step of Bhavani as Sai has resolved to help both of them unite and get the couple married again.

The latest episode of the show witnessed Sai standing up for Devyani and her rights as the daughter of Chavan house once again as she finally brought her out to attend the Shivratri pooja and celebrate the festival with the whole family, unlike the other times.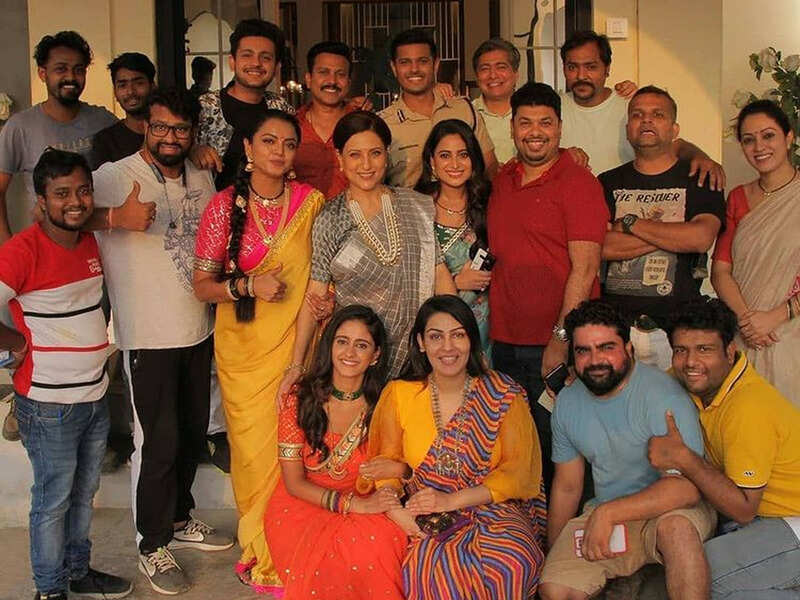 Ghum Hai Kisikey Pyaar Meiin (transl.

 Lost in someone's love

) is an Indian Hindi television drama series which premiered on 5 October 2020 on

Star Plus

and in UK/Europe, the serial airs on Utsav Plus.


The series is a remake of Star Jalsha's Bengali series Kusum Dola. It stars Ayesha Singh and Neil Bhatt.
Ayesha Singh as Sai Joshi: Alka and Kamal's daughter; Virat's wife (2020-present)

Neil Bhatt as ACP Virat Chavan: Ashwini and Ninad's son; Sai's husband (2020–present)
Story:
Sai Joshi is a young, courageous and righteous woman, who aspires to become a doctor and she used to reside with her late father. Due to circumstances, she marries Virat Chavan, an I.P.S. officer from a rich family.

After the marriage, Virat tells Sai not to expect any love from him and the latter understands.

However, Virat falls for sai but is unable to express his feelings before her due to strange pre marriage circumstances while Sai has only a soft corner for virat which she is herself unaware of and always reminds virat that their marriage is just a deal and she will leave him once she becomes a doctor which hurts virat's emotions.


They fight all hurdles coming their way, including battling Virat's ex-lover turned sister-in-law, Patralekha Chavan, who wishes to ruin Sai and Virat's marital life.
300 Episodes: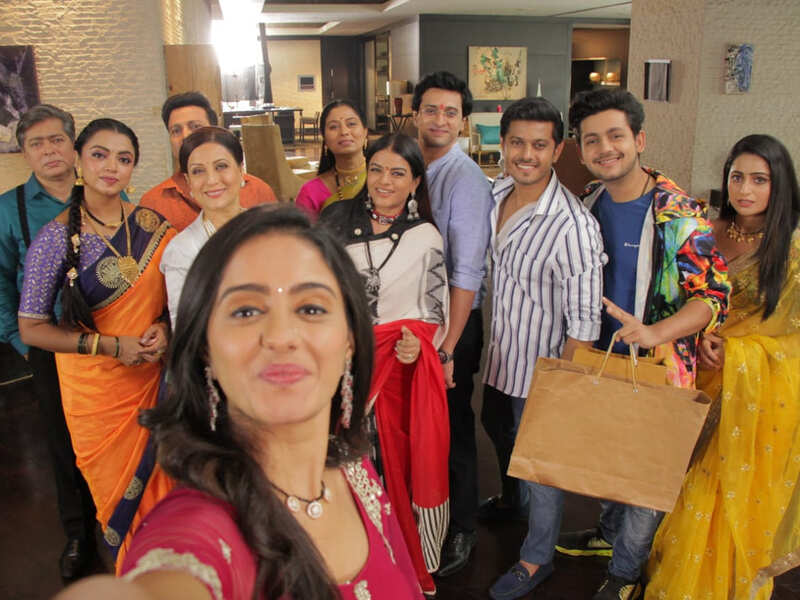 Within a very short span of time since its launch in October 2020, 'Ghum Hai Kisikey Pyaar Meiin' has impressed viewers with its progressive depiction of a modern Maharashtrian family, its fine narrative, intriguing plot and well-defined characters played convincingly by some very talented actors.
The show recently completed a successful run of 200 episodes on 24th May, 2021. Having captivated millions of viewers across the nation, the show is now progressing to an even more interesting turn of events. A compelling mixture of drama and romance has created a phenomenal craze and commanded unmatched loyalty on television. The show emerged to be one of the top-rated fiction shows on Indian Television.
Unknown & Interesting Facts:
The cast of Ghum Hai Kisi Ke Pyaar Mein posed for a selfie at the airport. Lead actor of the show, Neil Bhatt aka Virat shared the image on his Instagram account but later deleted it. In the image, the actor looked quite excited to start their shoot in Goa and happily posed for the picture.

After Kumkum Bhagya, Kundali Bhagya and Apna Time Bhi Aayega, the cast and crew of Ghum Hai Kisi Ke Pyaar Mein have now headed to Goa to shoot their future episodes.
Reviews, TRP:
Ghum Hai Kisikey Pyaar Mein is doing really well on the TRP charts and has been a constant in the list of Top 5 most watched shows on Indian television.
The title song "Ghum Hai Kisikey Pyaar Meiin" is a remake of the song "Ghum Hai Kisi ke Pyar Mein" from the 1972 film Raampur Ka Lakshman, originally composed by

R.D. Burman

, written by Majrooh Sultanpuri and sung by Lata Mangeshkar and Kishore Kumar. The song was recreated for the series, with the music composed by Dhruv Dhalla.
Adaptations, Remake,

Dubbed
Bengali - Kusum Dola

Tamil - Nenjam Marappathillai

Telugu - Manasu Maata Vinadu (dubbed version of Nenjam Marappathillai)