Latest Update:

Latest @ https://www.wikinewforum.com/showthread.php?p=550576

Nirupam and Gomathi Priya starrer Hitler Gari Pellam
About the show:
Hitler Gari Pellam is an Indian Telugu language television series airs on Zee Telugu and streams on ZEE5.


It premiered on 17 August 2020 and stars Gomathi Priya and Nirupam Paritala.

The series is an official remake of Zee TV series Guddan Tumse Na Ho Payega which went off after 595 episodes recently in Jan 2021.


Now it's remade in Telugu

హిట్లర్ గారి పెళ్ళాం and followed by Tamil

Thirumathi Hitler

திருமதி ஹிட்லர், Malayalam Mrs. Hitler Mrs ഹിറ്റ്ലർ and Kannada Hitler Kalyana ಹಿಟ್ಲರ್ ಕಲ್ಯಾಣ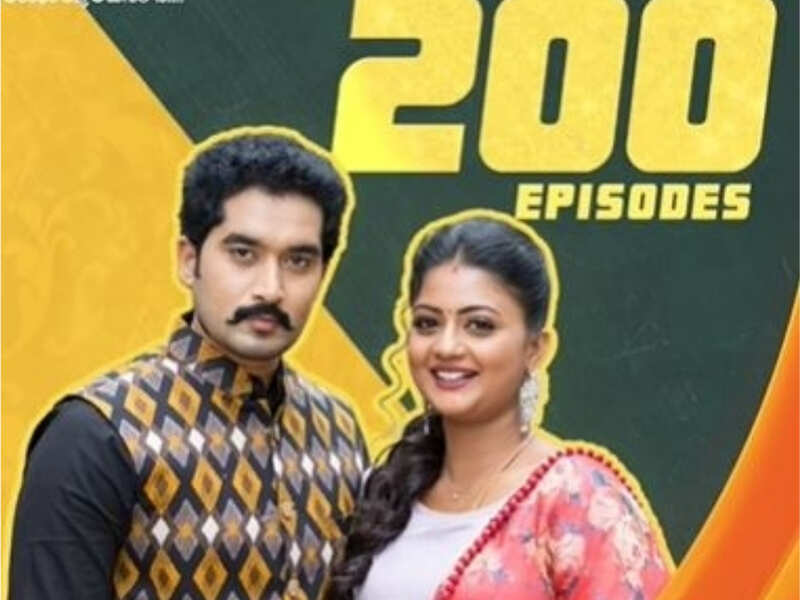 Story, Plot:
Hitler Gari Pellam dealing with the story of Bhanumathi, a happy-go-lucky girl, who gets married to Abhinav Jagarlamudi, a well-off businessman and perfectionist, was launched in August, 2020. The show is believed to be the remake of the popular Hindi show Guddan Tumse Na Ho Payega starring Kanika Mann and Nishant Singh Malkani with a few tweaks suiting the sensibilities of the Telugu audiences.

Hitler Gari Pellam is currently centered around AJ's arrest and Bhanu's efforts to talk to him and get him out of the prison. It remains to be seen how Bhanu will help AJ in the upcoming episodes.

Nirupam is bankrolling the project besides playing the lead role in the show which also features Sunandha Malasetti, Keerthi Jai Dhanush, Madhu Krishnan and others in pivotal roles. Notably, the show marks the Telugu TV debut of Gomathi Priya.
Star Cast:
Gomathi Priya as Bhanumathi Abhinav Jagarlamudi (Bhanu also nicknamed by Hitler as Bekari)

A kind-hearted and easy going girl, who married AJ and became AJ's wife, Jayamma's daughter-in-law, Dhaksha, Maya and Chitra's parental mother-in-law.

Nirupam Paritala as Abhinav Jagarlamudi "AJ" (nicknamed as Abhi and Hitler)

A professional cook, he always needs and to be in perfect. He first married Pravalika but she died. So as per Pravalika's final wish he married Bhanu.

Sunandha Malasetti as Dhaksha: AJ's first parental daughter-in-law

Keerthi Jai Dhanush as Maya: AJ's second parental daughter-in-law

Madhu Krishnan as Chitra: AJ's third parental daughter-in-law

Tonisha Kapileswarapu as Anjali: Bhanu's half-sister

Krishnaveni as Jayapradha aka Jayamma: AJ's mother

Madhavi Latha as Kanniyakumari: Bhanu's step-mother and Anjali's mother

Komma Naveen as Kishor: Maya's husband

Charan as Vardhan: Dhaksha's husband

Venkatt Ch as Bhadri: Anjali's ex-lover and Sindhu's husband

Yamini Bandaru as Sindhu: Bhadri's wife



200 Episodes:

Popular daily soap Hitler Gari Pellam has completed a successful run of 200 episodes. While the lead actors Nirupam Paritala and Gomathi Priya are quietly celebrating the accomplishment by sharing fan edits on their Instagram handles.

The cast of the show was last seen in the Holi special show Range De Prema. Prior to the show, Nirupam and Marina Abraham's Prema show went off-air. The show enjoyed a loyal fan base on social media. Nirupam and Marina's on-screen chemistry was greatly admired.