Bengali daily show Krishnakoli ends; cast and crew wrap up on an emotional note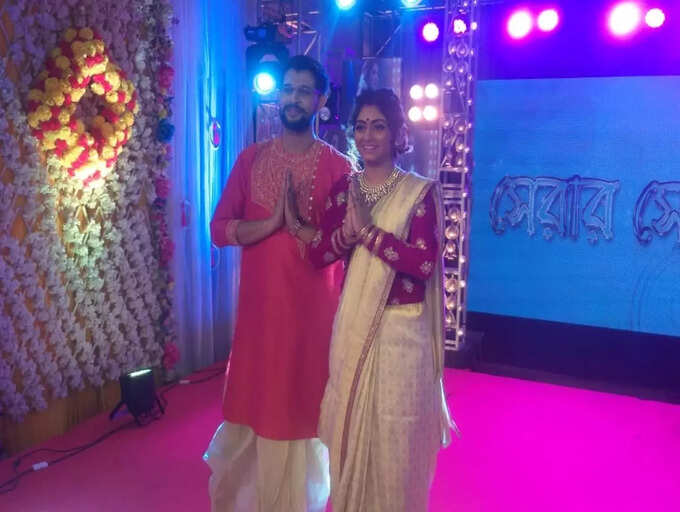 After almost 4 years of journey, popular TV show 'Krishnakoli' concluded its journey. It was an emotional moment for the entire cast and crew as they shot for 'Krishnakoli' for one last time. Recalling old memories, cherishing the last few moments on the set, congratulating each other on success, and tears of joy made the moment memorable for Team Krishnakoli. Here's a glimpse... (Photo: Facebook)
02

/7

Team Krishnakoli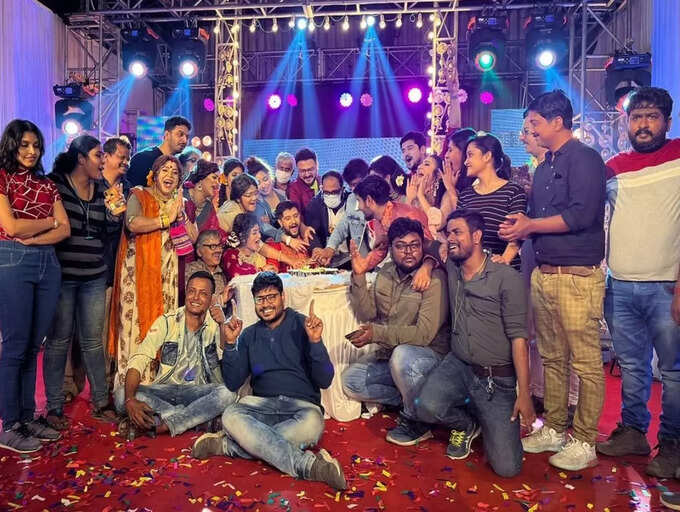 It was a tough moment for the crew to bid goodbye. Over the last four years, they had become a big happy family. The show had many popular artists and welcomed many new characters after featuring a time leap. Artists, crew members, and the director happily posed for a group photo after the shoot was over. (Photo: Facebook)
03

/7

The reel jodi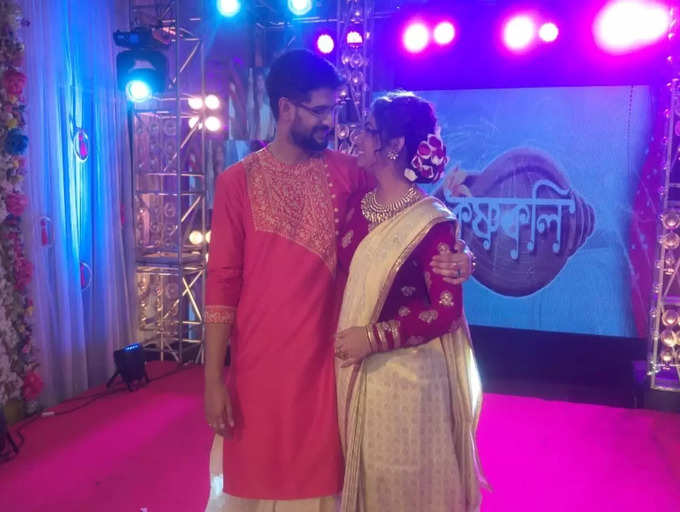 Neel Bhattacharya and Tiyasha Roy played the lead pair in the show. Nikhil and Shyama's jodi became one of the most popular pairs on Bengali TV. Although Neel was busy with Uma and giving 'Krishnakoli' a miss, he attended the last day's shoot. Just like his co-stars the audience also rejoiced seeing their favourite couple getting reunited on-screen. (Photo: Instagram)
04

/7

'​We will always cherish this journey'
Krishnakoli tasted success within a few weeks of its launch. It was one of those few shows which dominated the TRP charts for a long time, outshining all other daily soaps. Terming the success as a team effort, Neel said, "We will always cherish this journey. We have aired more than 1200 episodes and dominated the TRP charts for a long time. We will miss the show." Tiyasha too felt emotional and said, "There are mixed feelings as we shot for the last time. I will always cherish this journey. I was a girl next door and Krishnakoli made me a household name."
05

/7

Chowdhury family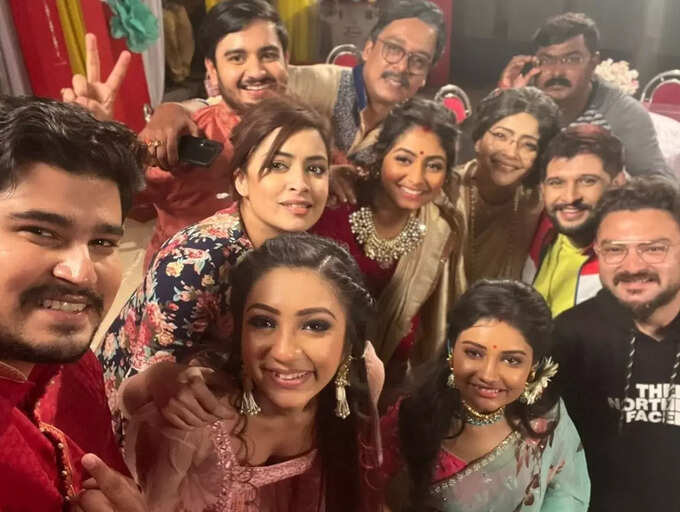 During the shoot, Ananya Guha, Adhiraj Ganguly, Tiyasha, Neel, Soume, Nibedita Mukherjee and 'damaad' Ani aka Rounak Dey Bhowmik all became a part of the Chowdhury family. They bonded during the shoot and continued their friendship outside the floor too. Here is a happy moment. (Photo: Instagram)
06

/7

Happy moments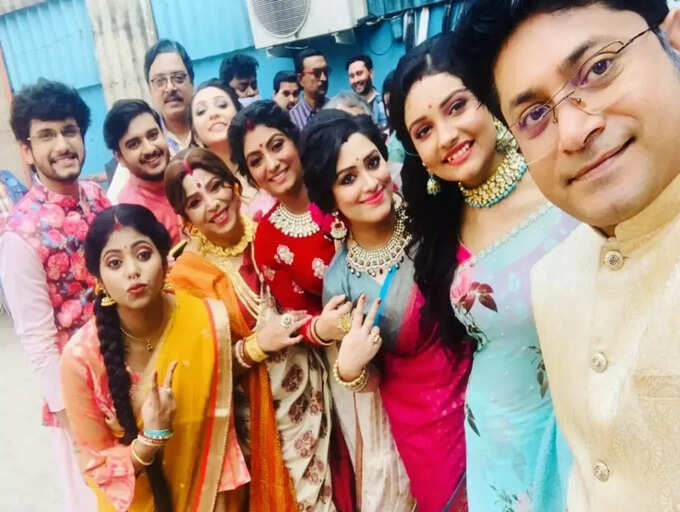 Most of the cast and crew were present on the last day. Rimjhim Mitra aka Disha, Sarbori Mukherjee, Kaushik Bhattacharya along with others had a good time together on the shooting sets. The smile on their faces narrates the rest of the story. (Photo: Instagram)
07

/7

​Down the memory lane
It was Tiyasha's very first show and it made her an overnight star. Shyama's innocence managed to woo the audience soon after its launch. Tiyasha shared this throwback photo from the initial days of her career. (Photo: Instagram)
Latest Update:


About the show:
The Neel Bhattacharya and

Tiyasha Roy

starrer has already been remade in other languages and enjoying a successful run so far.
It has been remade in

Telugu as 'Krishna Tulasi

'


and in

Kannada as 'Krishna Sundari'




while the Bhojpuri remake 'Shyam Tulsi' is on the cards.

Story:
The Bengali daily soap, narrating the story of Keertaniya Shyama, who has to face a lot because of her dusky skin tone, has managed to strike a chord with the telly audience right after its launch. The show witnessed a huge success and dominated the

TRP

charts for a very long period.
Remakes, Dubbing shows:
Interestingly, yet another popular show, 'Mithai' is now set to entertain the Tamil audience. The show, starring

Soumitrisha Kundu

and Adrit Roy is being remade in Tamil. The popularity of 'Mithai' prompted the makers to launch the show in Tamil too.

The remake- '

Ninaithale Inikkum

' will feature popular Tamil actors Swathi

Sharma

and Anand Selvan in the lead roles. 'Ninaithale Inikkum' will be directed by N. Priyan who has directed the popular hit serial 'Yaaradi Nee Mohini'.

Meanwhile, 'Mithai', which has an ensemble cast, has been dominating the TRP charts for a long time. Adrit-Mithai's reel chemistry and sweet and sour relationship seems to have worked in favour of the show.

While the story of 'Ninaithale Inikkum' is mostly based on 'Mithai', suitable changes are being made keeping the audience in mind.

'Sanjher Baati' has also been remade in Tamil as '

Raja Paarvi

' and in Kannada as 'Akash Deepa'.