One of the good-looking actors of Indian television Industry Shaheer Sheikh, who has carved a niche for himself and has attempted different genres, is currently winning hearts with Kuch Rang Pyaar Ke Aise Bhi 3 and his web show. The last few months have been quite eventful for Shaheer as he not only juggled between two shows, promotions but also managed to steal away time for his wife Ruchikaa Kapoor, who was expecting their first baby. Shaheer spoke to ETimes TV recently about his 12 year-long journey in the TV industry, juggling two shows, enjoying fatherhood and Mahabharat completing 8 years. The actor also opened up about his little one and how he has never felt this connected to anyone before in life. The Navya actor also talked about his bold decision of shifting to Indonesia for three years and his career's difficult phase.

​How are you managing work and juggling between TV shows?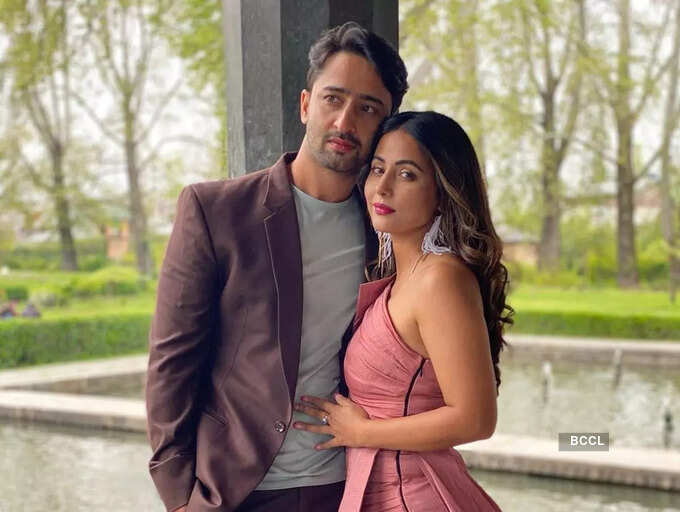 Honestly, it wasn't planned like that - both the shows were supposed to launch much earlier. And because of the pandemic and lockdown both overlapped. Then I was in a situation where I didn't want to work at all and just be at home (wife's pregnancy), but I had to go for shoot. Luckily, things worked out pretty well because Pavitra Rishta is a web series and for the first season we have planned only 8 episodes which made the situation easier for me to handle. I guess it was a huge relief for me and because of the fewer episodes, I was not under that much pressure. Also, I was not there in all the scenes throughout, so I was relieved. (Photo: Instagram)


On shooting for multiple projects amidst his wife's pregnancy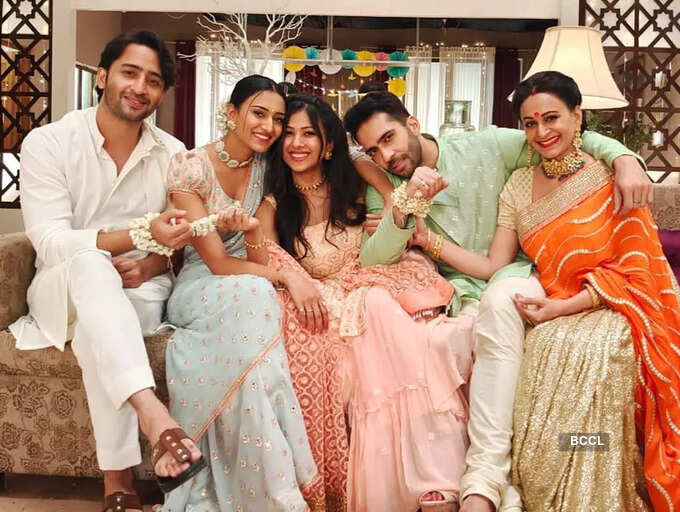 When the show got delayed that time I got a few months like 4/5 months to spend time with family. That time I was home because of the lockdown. But as I had committed to the show I didn't want to back out and also as I was home for a long time like all of us were forced to due to the lockdown, I couldn't afford to sit home. That's why I decided to go ahead with the shoot. It was a difficult phase but I managed. (Photo: Instagram)

​How has been the fatherhood phase? How is the feeling of being a father?
Ahh! I can't really explain in words. The feeling is so new to me and it is still sinking in and I am still trying to figure out what is happening to me because it is all new for me. The feeling is such that it can't be put together in words. I was told that father's take time to relate to the journey when the child is born, but from the moment I have held my little one, I have felt such a strong connection with her, I can't tell you. It is such a beautiful and amazing experience. I've never ever in my life felt like this before. I don't know how to express it. I have not felt this connected with anyone else in life, the way I feel with my daughter. Agar Woh palkein bhi chapakle Yaa thoda sa frown bhi kar le Mujhe lagta hai Kya hogaya… and what I can do for her. It is something else, the feeling is unbelievable and now I can understand what our parents must have gone through or must be going through. I know usually it is said that mother's have a very strong connection but I don't know why I am so connected to her. (Photo: Instagram)

​Describe the moment when you first held your little one in your arms?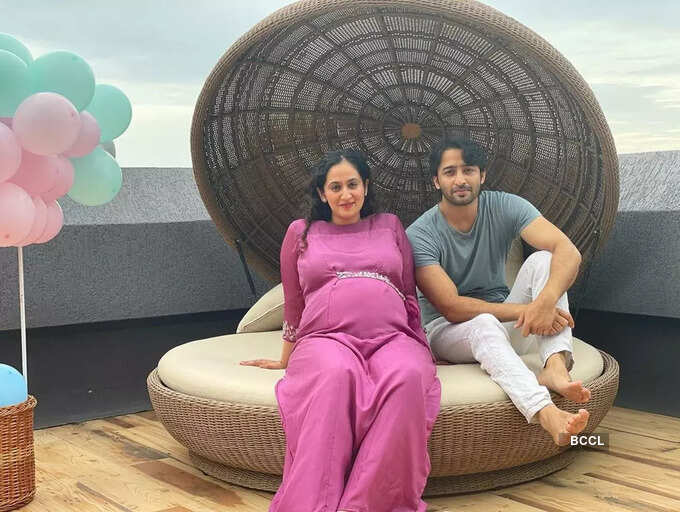 When my wife was in labour, doctors were asking me to do so many things. They were asking me to keep a record of weight, time of birth and I could not process things. I was not able to understand what to do and what not to. I was getting so nervous and I was just thinking if everything is going fine. I was continuously thinking about that. Then suddenly things changed and how you look at life changes. You start feeling aap ki jaan Kisi Aur mein Atki hai… I got that feeling when I first held her in my hands. I felt yeh Meri he jaan hai… (Photo: Instagram)


On his 12 years journey in the TV industry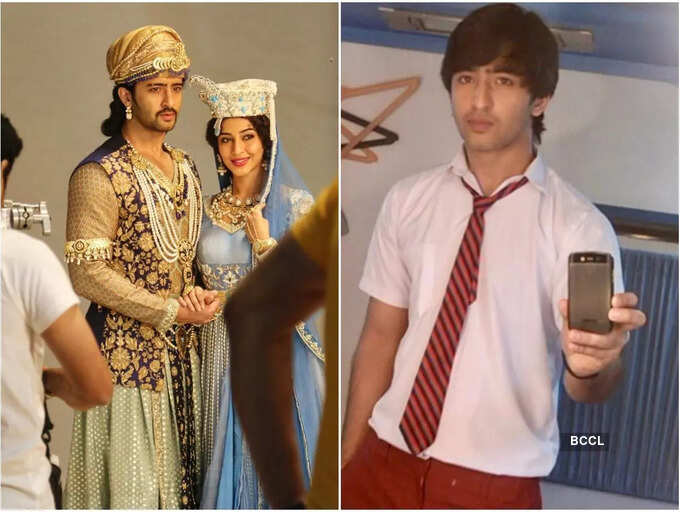 I feel very lucky that I got a chance to do so many different things and characters in my life. When I was in Pune, I tried different things. I am a person who likes to work continuously and does not like to stop for a moment. I like to work hard. Even during my modelling days, or when I worked at a call centre or event management company or photography, I was continuously on the go. I was doing something or the other. I was studying also and I feel that factor is my destiny also. Whoever sees my hands, they tell me you have to work very hard and you might not get according to the hard work you put in. But I like to hear that I will not get things easily, I'll have to work hard to get there. (Photo: Instagram)

On the most difficult phase when he had no work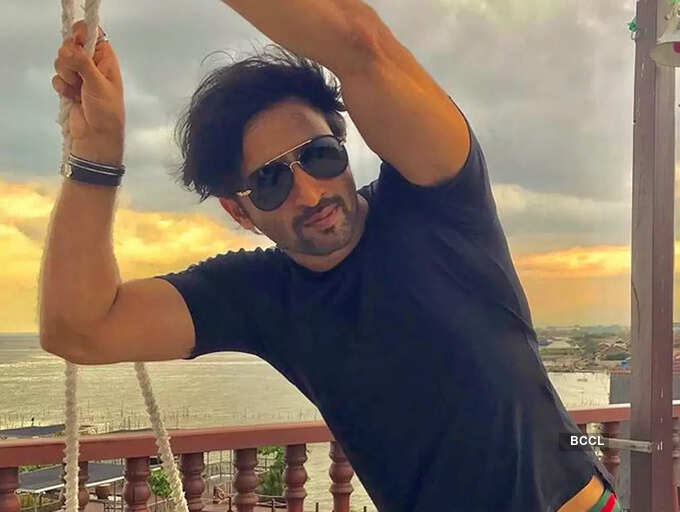 There have been many difficult phases in my life. But I remember there was a time in my life, which ran for a very long time. I think it was after Navya and before Mahabharat. It was a time when nothing was happening in life. There was no work for an entire one year. I was in Mumbai and nothing was working out here. I had signed Mahabharat but it was getting postponed and I had no other work in hand. That was the most difficult phase for me when I was seriously contemplating if I should wait here in Mumbai or return home. (Photo: Instagram)

Lucky I've managed to do different roles and not just stuck to one genre
I consider myself very lucky that Television has given me such strong characters. I couldn't go much apart from TV. I have done mostly television shows but I'm lucky that I've got to play different characters. It happens very rarely with people in the TV industry that they get to play such different characters. I am happy I've not just stuck to one genre. I've done mythological, daily soap, lover boy, boy-next-door. (Photo: Instagram)

On the bold decision of shifting to Indonesia at the peak of his career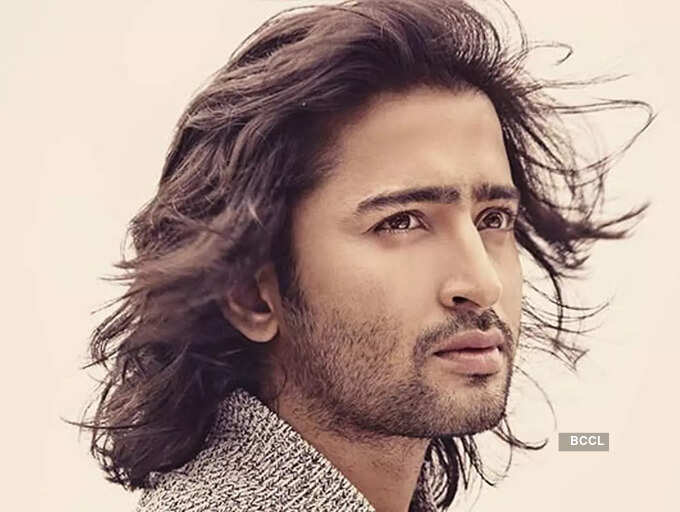 At that time Mahabharat had just wrapped up and my career graph was on a high. It was not like that I would have not got work here in Mumbai, I am assuming this I don't know. Mahabharat had worked and people liked me as Arjun. And when I took that decision of shifting to Indonesia, everyone told me, why are you doing this and that it is the biggest mistake of your life and I should not leave India and go. They told me now offers will come to you because you have just delivered a hit show. But the way I was looking at things I found it as a new opportunity. It was a new avenue, a new door and I was the first person to stand in front of that door from our industry. I told myself if I don't take this opportunity, it might never come to me again. Also, when you try something new, especially a challenge, life becomes exciting because I didn't know at that point what was going to happen. I was not aware of the future. But I am happy people gave me immense love there also. I spent three years there. I came to Mumbai for a show in between and again went back. It was an amazing thing to happen as after me a lot of other Indian actors went there and worked there. It turned out to be a good decision for me and I got to try something new. And I also got to work in a different industry. (Photo: Instagram)

​Mahabharat recently completed 8 years. What memories do you recall from the show?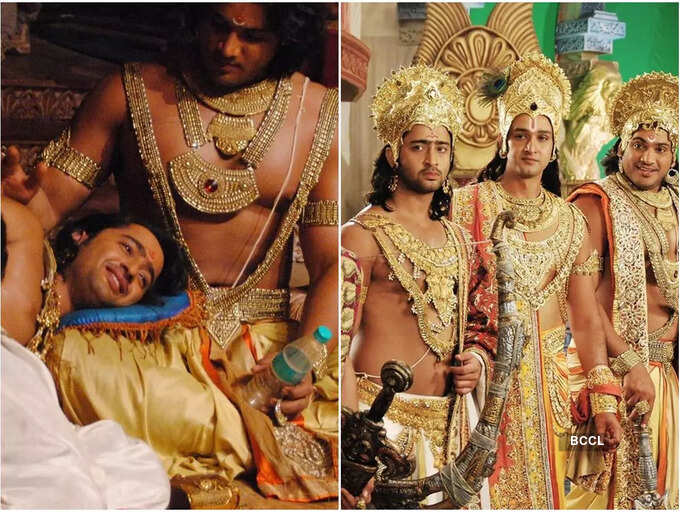 I think that show has touched our souls. It has a huge impact on all the actors who have worked on that show. We were living those characters because we were staying there as brothers. We would not return to our homes. We were staying there in Umbergaon. Especially all of us, the 5 Pandavas and Sourabh Raj Jain who played Krishna, we were there together most of the time. Our equation with each other also became very similar like how our characters were on screen. Physically also we were very similar, age wise also. Like with Nakul, Sahdev we would have a lot of fun, Bheem would physically overpower us, Yudhishthir would always make us understand and Madhav would teach us good things. See till now we call each other with our screen names. We have formed an unbreakable bond which is going to stay forever. (Photo: Instagram)

Yoga and meditation helped me a lot during the lockdown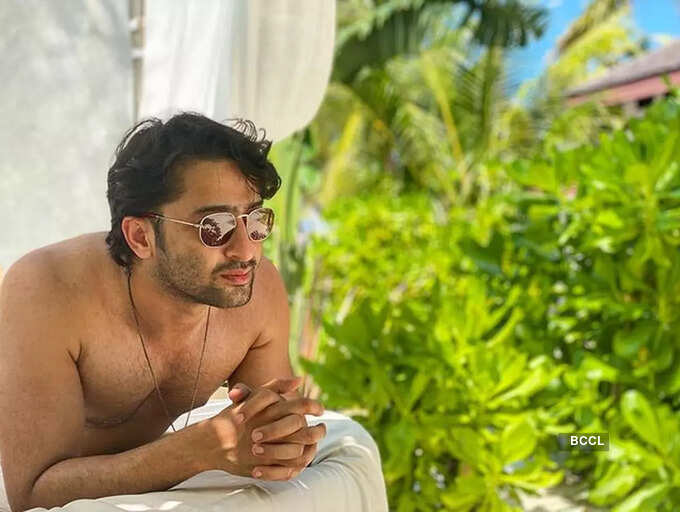 During the lockdown I was alone for most of the time. Yoga and meditation helped me a lot during the lockdown. I was also one of those who always ran behind work and then there was full stop in life. My routine before that was of a daily soap actor who gets up in the morning, goes on the set, comes back home in the evening, has his dinners and sleeps. This is the time we get when we are doing daily soap. I used to get only this much time because I don't party and all. I see others socialising but it has somehow never come to my mind. For me lockdown was the time when I realised a lot of things. I realised my priorities and the things I really need to focus on or give importance to. I used to always meditate but during that break I got a chance to do it more and focus on myself. It was a very helpful phase for me. (Photo: Instagram)

__________________
Amazon's Great Indian Festival Click Here