Latest Updates:
Today Episode:

MasterChef India Season 7 Episode 1 marked the long-awaited return of the Indian cooking competition show. The show allows aspiring home cooks to showcase their s****s on television and establish a name for themselves.


The first episode was captivating and mouth-watering to watch such amazing dishes as the show premiered on 2nd January.



Judges:

Chefs Vikas Khanna

and

Ranveer Brar

return as judges, and this time they are joined by Garima Arora, the show's first female chef judge.


Judges on what they are looking for in the 7th season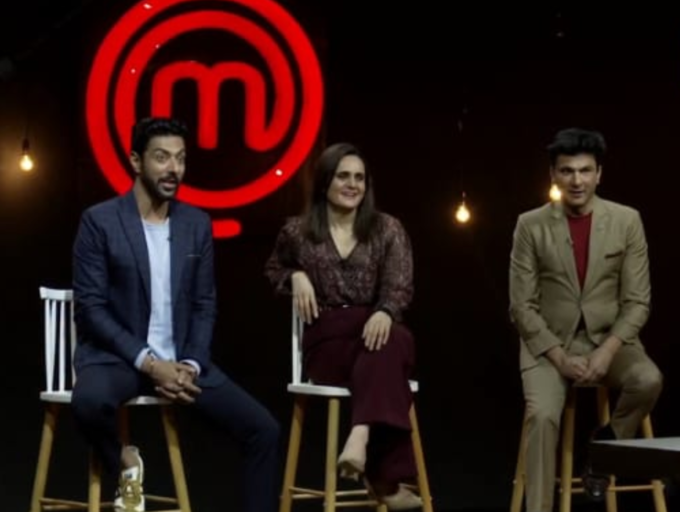 When the episode began, judges Ranveer Brar, Vikas Khanna and Garima Arora were introduced and they revealed what they were looking for in the seventh season of Masterchef India. Ranveer revealed that apart from tasteful food he is here to explore the fascinating stories behind the dish.

Next we have the six Michelin stars chef and judge Vikas Khanna. Vikas also discloses on what he will be looking for in this season. According to Vikas, in India food is the only thing that brings everyone together and this time the winner will be the one who succeeds in bringing the taste not only for the tongue but also for the soul.
Lastly, Garima Arora shared her desire from the show. Garima says that she would like to rediscover the Indian cuisine and leave the techniques the same and either change the style of Indian food.

Contestants:
The first contestant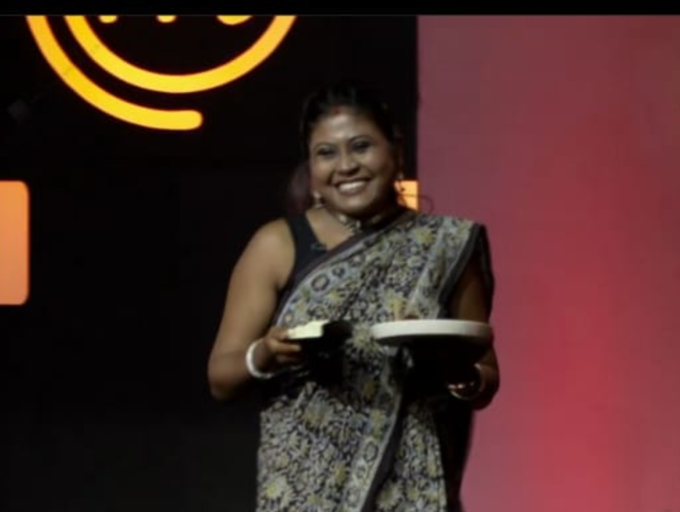 Priyanka Kundu Biswas

(32) is a Cake Artist from Kolkata and was the first MasterChef India season 7 contestant. Priyanka was named one of India's top ten cake artists by Cake Masters UK. She served a 'Bridge of Love,' which was a moist chocolate cake stuffed with cinnamon-flavored apples. Her cake received praise for its excellence, moisture, texture, crispiness, and flavor layers. Priyanka received the first Masterchef India season 7 apron from the judges.

A farmer calls judge Ranveer Brar his inspiration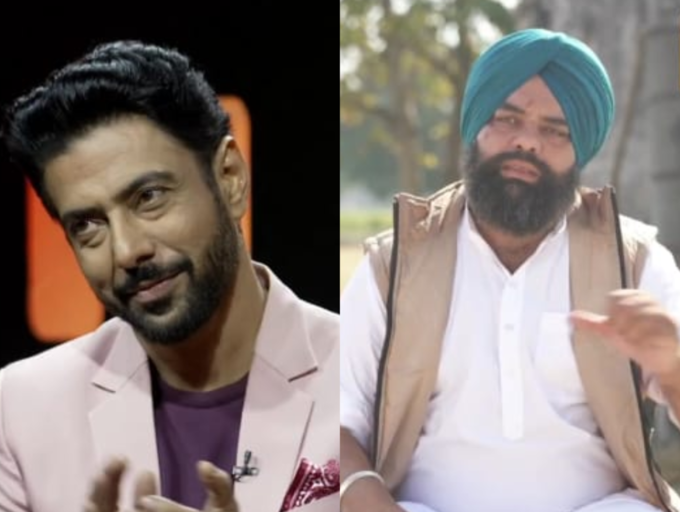 Mohabbat Singh Cheema (36) from Punjab is a Farmer and Food Truck Owner who surprised the judges by presenting his dish 'Paneer Makhani Pizza' in a pizza box. Mohabbat revealed that judge Ranveer Brar was his inspiration and began his food truck after viewing the latter's recipes and calls him his 'Guru'. Before presenting his dish, Mohabbat thanked Ranveer for being a source of inspiration for him and assisting him in his career as a chef.

Judges praise the farm to table concept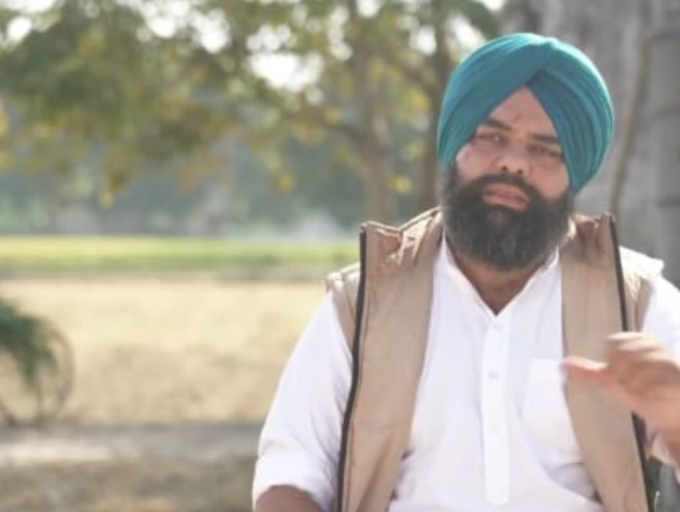 Mohabbat made clear that every dish made on his food truck is provided with fresh vegetables grown on his own farm and adheres to the 'farm to table' concept. He explained how this concept benefited him financially and how his customers relished his dishes prepared with fresh vegetables. Ranveer Brar hugged Mohabbat after hearing his unique concept, and all three judges applauded his idea. The judges praised his pizza, which was made with fresh ingredients. The judges discussed his capabilities in a separate room and finally decided to select him for his unique food property. As a result, Mohabbat left with a Masterchef India apron and a grin on his face.

Judges pranking a contestant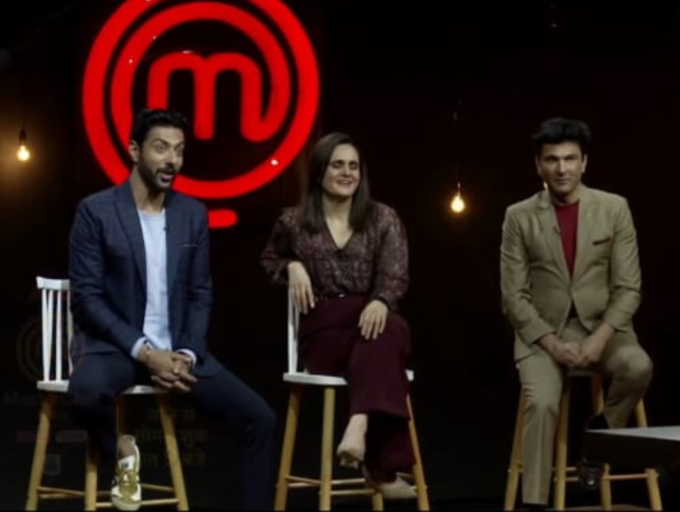 Dyuti Banerjee (32), a professor from Kolkata, served a 'Bengal Style Congee'. In addition, in front of the judges, the participant added mustard oil 'tadka' to her cuisine. Dyuti even entertained the judges by telling them about her childhood and explaining why she loved the recipes she prepared. Dyuti was even complimented on her energetic personality. Ranveer teased Dyuti after tasting her dish, telling her that it was too simple for Masterchef and was asked to go back with her dish. As Dyuti approached the exit gate, Ranveer surprised her by complimenting her dish and handing her a Masterchef India apron.

Judges and contestant Dyuti Banerjee 'nok-jhok'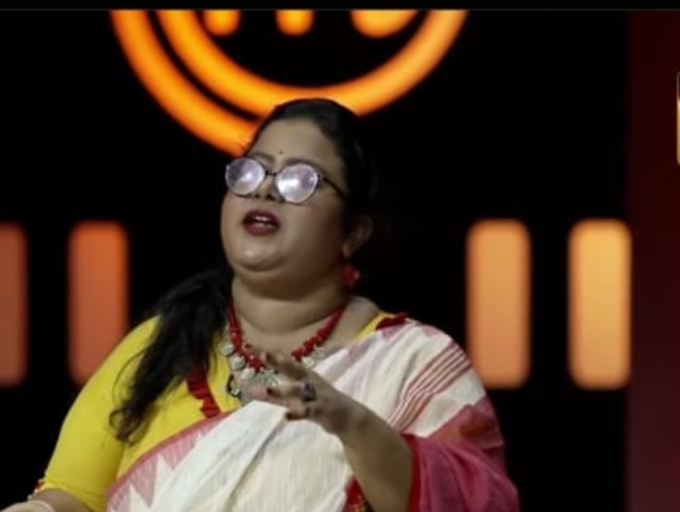 As Dyuti tries to switch on the gas for takda, Ranveer Brar comes and helps the contestant to ignite the gas and Dyuti was very impressed and had a fan moment. When Dyuti says that she is from East Bangla, judge Ranveer says "oh yes you have got that typical Ghoti name". Dyuti tells Ranveer that she isn't a Ghoti and is a Bangla and after this judges complain about Ranveer starting a fight between Bangla and Ghoti. Meanwhile, Dyuti says "Now you have started igniting fire" which leaves the judges in splits. The judges were so thrilled with Dyuti's energy that they went ahead and named the contestant 'Energy Banerjee'.

Direct entry into Masterchef India's kitchen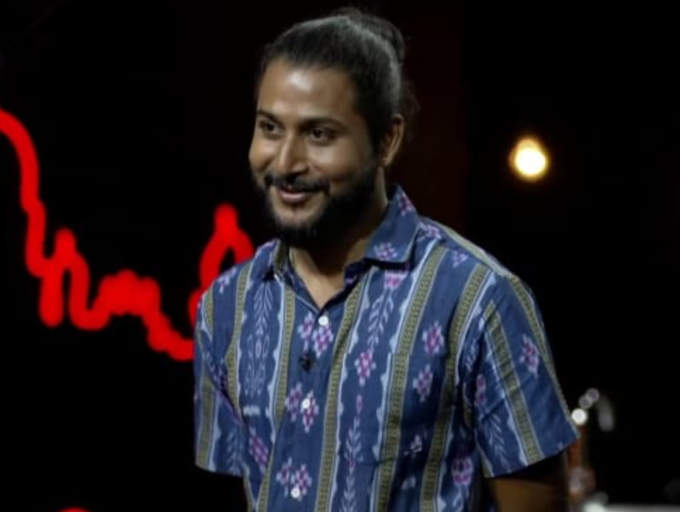 Avinash Patnaik (32) of Bhubaneshwar, a Ph.D. student specializing in Horticulture, presented his dish 'Traditional Dessert- Gaintha Pitha'. Avinash disclosed that he wanted to bring agriculture and cooking to the next level, so he created dishes that combined the two. Avinash grew the majority of these ingredients. All three judges were amazed with his cuisine and complimented his demonstration of the dish after tasting it. Avinash was the first contestant to gain direct access to MasterChef India's kitchen.

__________________
Future Story here